Lot 8 Original Casio Branded Vintage Antique Rare Digital LCD Watches - PK00003
Scroll Down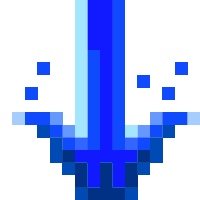 Description:
---

Lot of 8 pcs Vintage Rare Antique Digital Watches for sale
Lot of 8 Mix Casio Watches for Parts/Repair/Collection,
(4) Vintage Casio Ana-Digi Dual Time Digital LCD Watches
(4) 1980s Rare Casio Digital LCD Watches
Total (8) Watches.
Please see the pictures for watches condition.
for model numbers see watches caseback photo.

---

If you don' t know about vintage watches then please don't waste my and your time with foolish questions.
All watches in above Lot are Sell as it is for Parts, Repair or vintage collection, See pictures for condition, No Refund !!!
Please check eBay.com website by watch model number for real worth of these watches.
I don't sell 1 or 2 watches from a lot, You have to buy a whole lot.
No COD - Only Full Advance Payment , Rs.400 extra delivery charges for all Pakistan, are not included in price.
Details

Availability
Yes, inStock
Quantity
8 watches in lot
Condition
Used, Not Working (Un-Checked)
Models Num
Mix, Please Read Description
Origen
Made in Japan
Delivery
Rs.400, All Pakistan
Item Code
PK00003
COD
No COD, Advance Payment

Note:

Please mention the

Item Code number

as reference when you contact us, You can also search any product by typing Item Code in the Search Box.